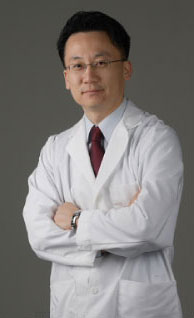 Doctor Profile
Dr. Joseph Yoon received his Doctor of Dental Surgery from the Northwestern University Dental School in 1995. He has been in practice for over 20 years and has devoted in providing the best and utmost optimal dental care. Dr. Yoon has extraordinary skills that have decorated him with many awards and honors.
Dr. Joseph Yoon brings the latest techniques and all the pertinent information to his patients, enabling them to make informed and confident decisions regarding their treatment plans. He has changed the image and self-esteem of his patients, giving them higher confidence by enhancing their smiles. Dr. Yoon believes that best way to treat the patient is by educating the patients. It is very important that patient understands and be educated about dental disease, only then they will take care of their teeth with proper brushing, flossing, cleaning, dieting and regular checkups.
Dr. Joseph Yoon currently teaches at UCLA School of Dentistry and one of the main reasons he has served as faculty at the UCLA School of Dentistry is that he believes the best way to learn more is to teach.
Dr. Joseph Yoon is committed to providing the best dentistry to you and your family in a brand new state-of-the-art facility with his highly trained and caring staff.
As a father and husband, Dr. Yoon is firm believer in strong family core values and carries the philosophy into his practice, giving his patients the care and attention they deserve just like a part of his family.
Dr. Joseph Yoon loves what he does and it shows.